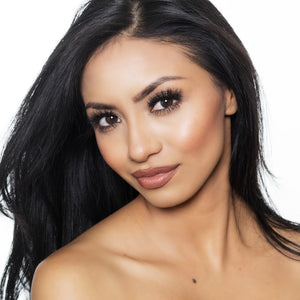 Khrom Aesthetics
LaseMD Skin Rejuvenation SPECIAL*
Regular price
$349.00
Sale price
$549.00
Unit price
per
Please note that this procedure is available only at Khrom Dermatology & Aesthetics 2797 Ocean Pkwy, 3rd Floor, Brooklyn, NY 11235.

$349 SPECIAL ($550 value)

If you are looking for a highly effective, yet non-ablative treatment to rejuvenate the skin without the downtime inherent with some laser treatments, we recommend LaseMD Total GLO. You can have a brighter, more youthful appearance without extensive downtime. We customize treatment to meet your needs.

What is the LaseMD?
This device is a revolutionary way for patients to address a variety of conditions. This is an advanced laser skin rejuvenation technique that is used by our professionals to activate the body's natural regenerative processes, including the production of collagen and elastin. It can nourish deep into the skin's layers while also enriching it with vitamin serums, and it can result in an even skin tone, improved texture, and a healthier glow to the skin overall. This treatment can also address pigmentation issues. The device uses a non-ablative 1927nm fractional thulium laser that targets deep into the skin and provides amazing rejuvenation of the upper dermis.

WHAT CAN LUTRONIC LASEMD BE USED FOR?
Pigmentation and pigmented lesions

Poor texture and tone of the face, neck, and décolletage

Lentigos

Actinic keratosis

Freckles

Sun-damaged skin

Age spots/sun spots

Hypo- or hyper-pigmentation
What are the benefits of Lutronic LaseMD?
There are many benefits for patients who are interested in undergoing laser therapies such as this. LaseMD is:

Comfortable to undergo without anesthesia
Fast and effective, with most treatments under 20 minutes
Safe on all skin types
Affordable way to improve the skin's texture and tone
Treatment without extensive downtime or healing required
The ability to integrate serums such as Retinol, Ascorbic acid, Resveratrol, and Tranexamic acid deep into the skin. Each serum addresses each patient's specific concern
Appropriate for adult patients of both genders
LaseMD Patient Post-Treatment Instructions:
Patients may feel a mild burning sensation for one to two hours following the treatment. An ice pack applied to the treated area can provide relief. The ice pack must be enclosed in dry, sterile gauze to stop water from penetrating the tissue in the treated area.

Keep the treatment area moisturized. After a day, gently wash and pat the skin dry for two days. Do not scrub the treated area. Moisturize daily. Usually, any crust will separate naturally within five to seven days after the treatment.

Please do not use cosmetics which contain active ingredients such as Retinol or AHA after treatment without prior permission from the doctor.

Avoid exercising for the first week following the treatment, or until primary healing has completed. Increasing redness may develop with any activity that stimulates blood flow or increases body temperature (e.g. Exercise, alcohol consumption, and sauna).

Avoid using cosmetics containing alcohol for at least one week after treatment.

For at least 20 days after treatment, apply UV A/B sunblock daily with SPF of at least 30. Use a hat, an umbrella, or any other available protection against sunlight while spending time outdoors. 
---